Beenleigh Distillers Pty. Ltd., Beenleigh
Beenleigh pot still Rum

Beenleigh pot still Rum

I have a picture only:(

Beenleigh pot still Rum

Beenleigh pot still Rum

I have a picture only:(

Beenleigh pot still Rum

Beenleigh pot still Rum

I have a picture only:(

Beenleigh pot still Rum

Beenleigh pot still Rum

I have a picture only:(

Beenleigh Superior White Rum

Beenleigh Superior White Rum

89 x 132 mm (3.5\" x 5.2\")

Beenleigh Superior White Rum

Beenleigh Superior White Rum

132 x 132 mm (5.2\" x 5.2\")

Amity White Rum

Amity White Rum

I have a picture only:(

Beenleigh Rum

Beenleigh Rum

132 x 131 mm (5.2\" x 5.1\")

Beenleigh Traditionel Rum

Beenleigh Traditionel Rum

131 x 141 mm (5.2\" x 5.5\")

Beenleigh Traditionel Rum

Beenleigh Traditionel Rum

97 x 132 mm (3.8\" x 5.2\")

Beenleigh

Beenleigh

110 x 70 mm (4.3\" x 2.8\")

Beenleigh Rum Liquer

Beenleigh Rum Liquer

I have a picture only:(
My full bottles
Only 6 of 11 labels are shown. Underplayed labels are variations with minor differences.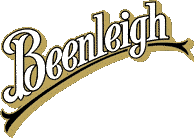 ---
History
In 1864 Robert Johnston became the first European settler in the area. He grew sugarcane and arrowroot. The following year two men, John Davey and Frank Gooding, arrived in the area and established a farm which they called Beenleigh, after their birthplace in Devon, England.
Due partly to its proximity to Moreton Bay the district quickly developed into an important sugar-growing area. The first sugar mill was built by Davey and Gooding in 1867 and by 1885 there were 30 mills in the vicinity.
A floating rum distillery, the SS Walrus, once moved from one mill to the next converting the by-products of sugar manufacture into rum.
---
The Beenleigh Rum Distillery was built in 1884. It is Australia's oldest distillery that is still working today.
Francis Gooding and John Davy were given a property in 1861 which they named Beenleigh. They planted sugar cane and built a sugar mill which was called Beenleigh Sugar Mill.
River steamers were the only transport between Beenleigh to Brisbane over a lot of years. The last that came to Beenleigh was way back in 1868.
The Planters Rest was established by Michael Tansey in 1869 at the end of the train line. Before the Rum Distillery was built, John Davy and Francis Gooding had the first floating licensed distillery. The travelling sugar mill and rum distillery began in 1871. The travelling sugar mill was called the "Walrus". The Walrus was built in 1869 at Cleveland. The Walrus travelled up and down the Logan and Albert rivers for 3 years. When it was no longer seaworthy they purchased a still, and in 1884, Beenleigh Rum was licensed and distilling commenced and continues today.
---
Rum was first distilled at Beenleigh in the 1860s by a local sugar mill owner from a floating distillery on the Albert River who later moved his operation to the present site.
In 1917 the distillery was taken over by Beenleigh Rum Pty Ltd. It was forced to cease production in 1969 due to the fall in rum consumption in Australia. It began operating again, however, in May 1972.
---
The company [i.e. Tarac] expanded its operations further in 1982 to include the Beenleigh rum distillery in Queensland.
---
The distillery was silent 1969-1972 and 1999-2004.
---